Problem: How to remote update Windows and Mac Teachers/Students using the Mac Tech Console.

Locate the folder that contains the downloaded installers from LanSchool. Once you locate this folder, you will need to locate the Mac folder within, and navigate to the installers lanschool_teacher.dmg
, lanschool_student.dmg, mtupdate.zip & mupdate.zip
. Once you locate these files, you will want to copy the
files.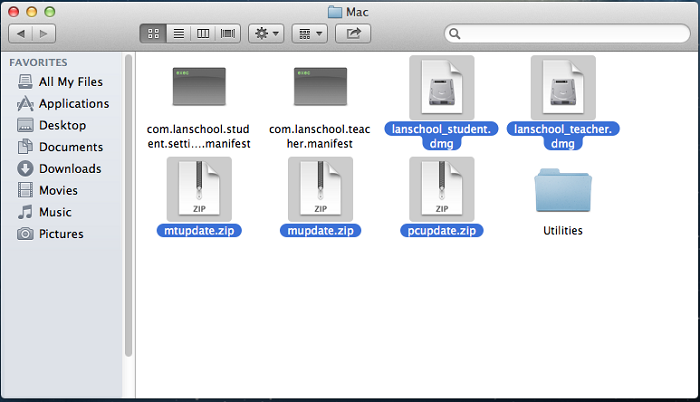 If you want to remote update Windows Teacher and or Students from Mac Tech Console, locate the following files:
Student.msi

Teacher.msi

pcupdate.zip <- (From the Mac folder) For teacher/student settings update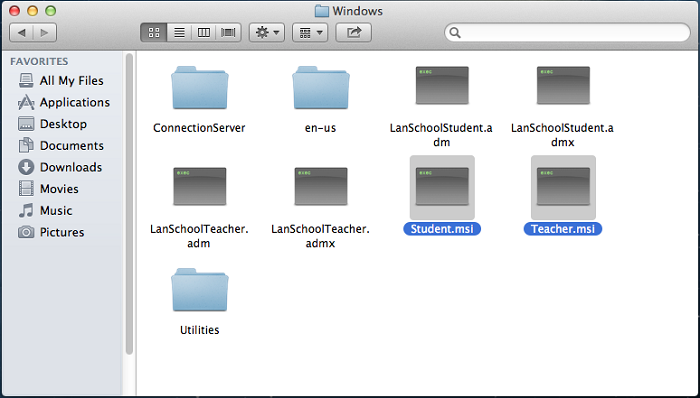 Locate and open /Applications/LanSchool and paste the following files:

Student.msi

Teacher.msi

lanschool_student.dmg

lanschool_teacher.dmg

mtupdate.zip & mupdate.zip & pcupdate.zip into this folder.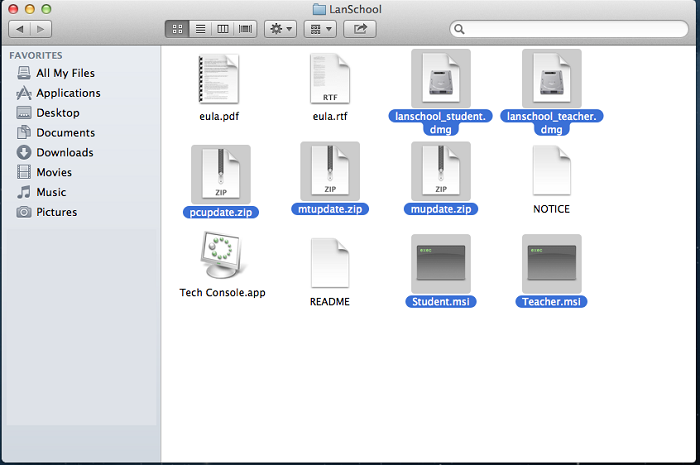 Next you will open the Lanschool Tech Console, and select the Teacher and or Students that you want to push the update to. Then click on Manage, and Update LanSchool on Selected Users.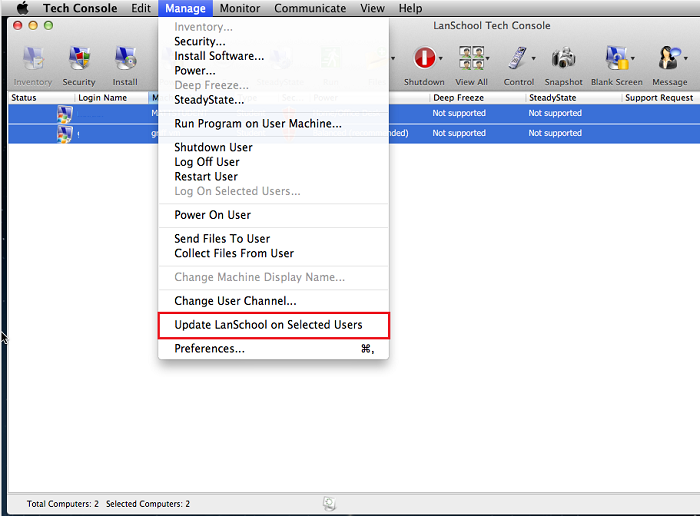 Once you select this option, you will be prompted with a Remote Update Settings Page. Select the Student settings or the Teacher settings you would like to Update and push out.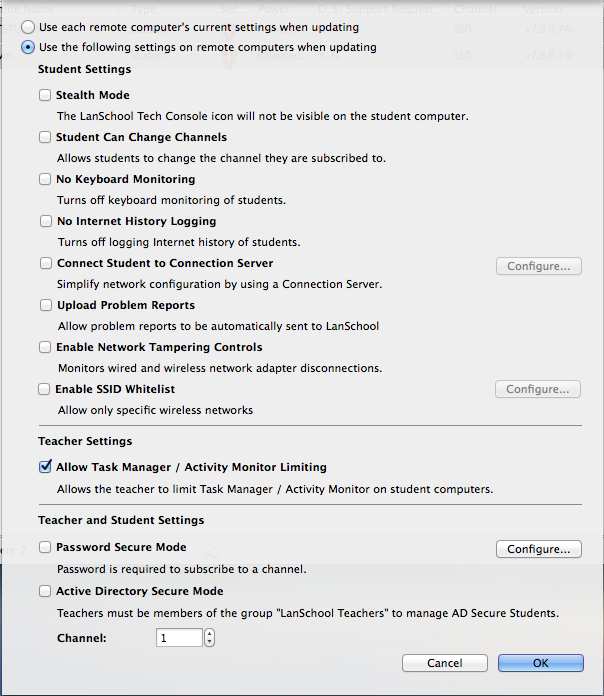 Next you will be required to input a local admin account or domain admin account credentials that has correct permissions to push the update(s), and make changes to the machine.
NOTE: Mac machines will require a root admin local account for this to work correctly.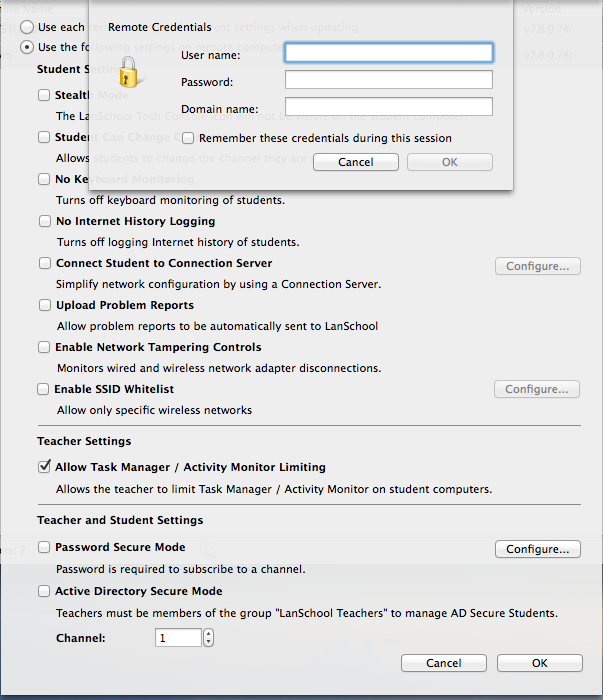 Once this is done, it may take a moment or two to reflect the update(s) and or changes to the machines you selected.