1. Update the teacher machine with the new FULL VERSION installer. Pay attention to the Advanced Options in the install process, as these settings are Student Settings that will be passed to the students during the remote update process.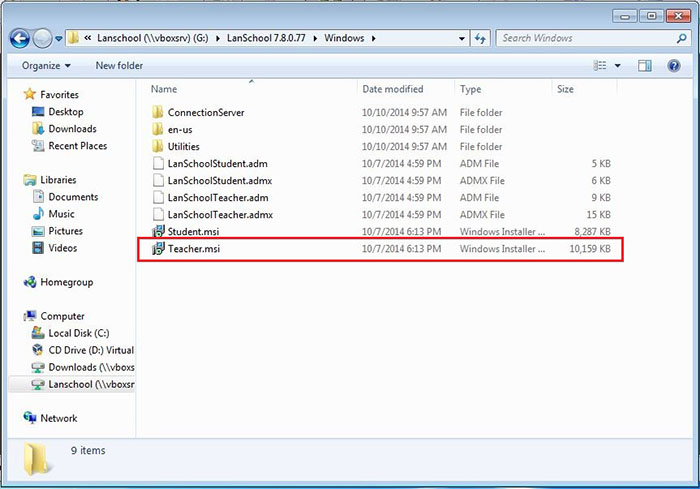 2. Once the teacher install is complete, restart if needed. Then place a copy of the Student.msi into the teacher LanSchool install location. C:\Program Files [(x86)]\LanSchool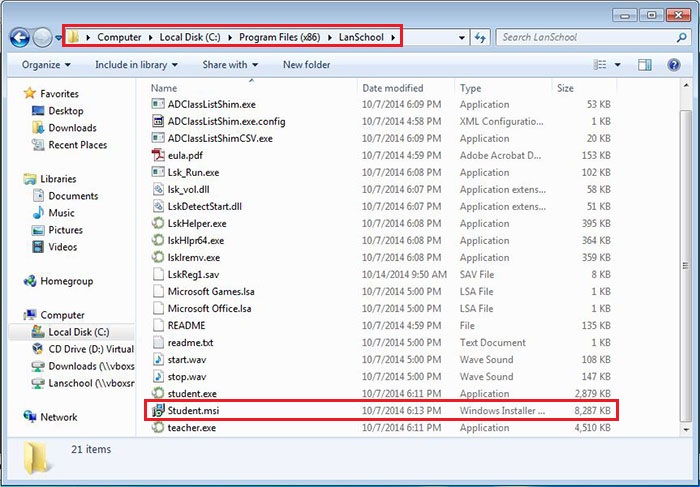 3. Next you will need to change your teacher channel to 0 (zero). This can be done two ways…
A. Run The EnableChannelSelect.exe Utility to enable the ability to change channels.
This utility is located in the LanSchool Media Download->Windows->Utilities

B. Or you can make a registry change as Admin in the teacher registry located in the registry at:
HKLM\Software[\Wow6432Node]\LanSchool and the key is called EnableChannelSelect,
Set this value to 1 (one)

4. On the teacher console, select Administer->Preferences->Network Tab and look down at the Teacher Channel setting in the lower left. Set this channel to 0 (zero).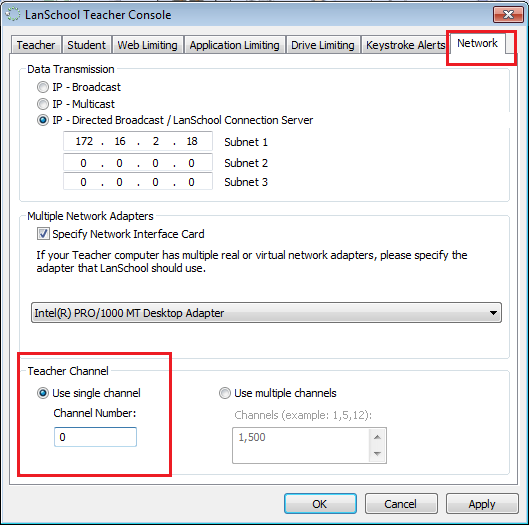 5. Select/Highlight the Students on DEMO channel, and click on Administer->Update LanSchool on Selected Students option.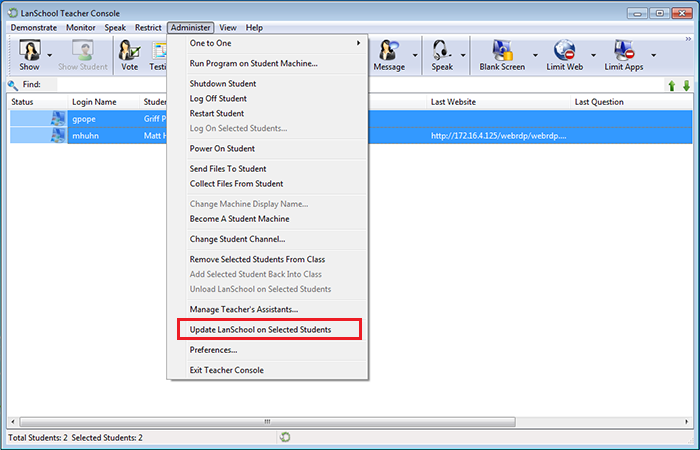 6. Select Yes to complete the remote update of the student machine(s). This will install the full version over the top of the DEMO version.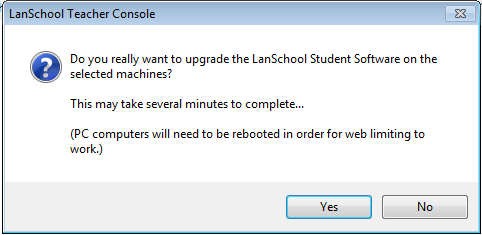 The student machines will fall off of the Teacher machine for a few moments while the service and software is updated. It should return after a few moments with the full version of LanSchool.